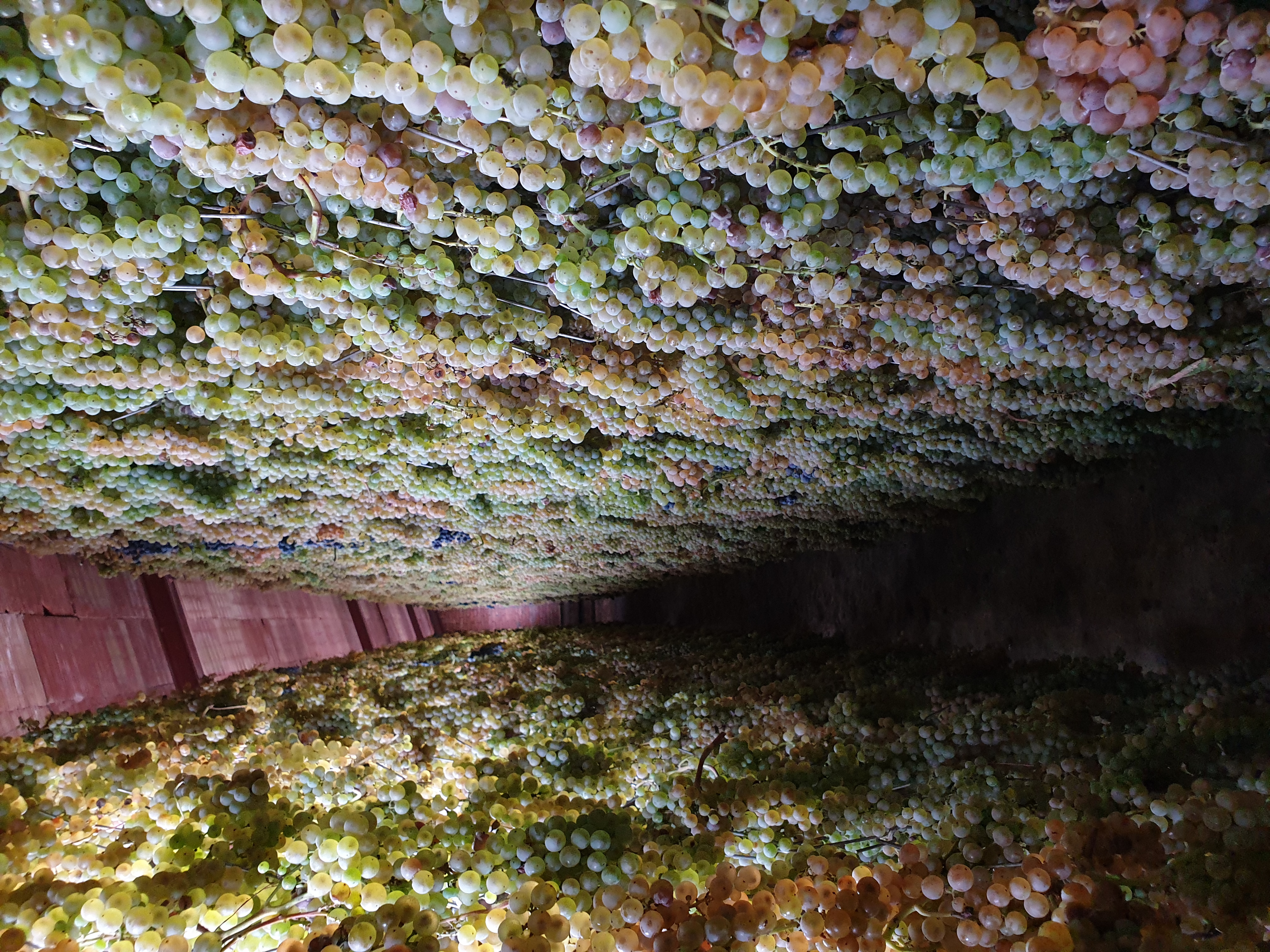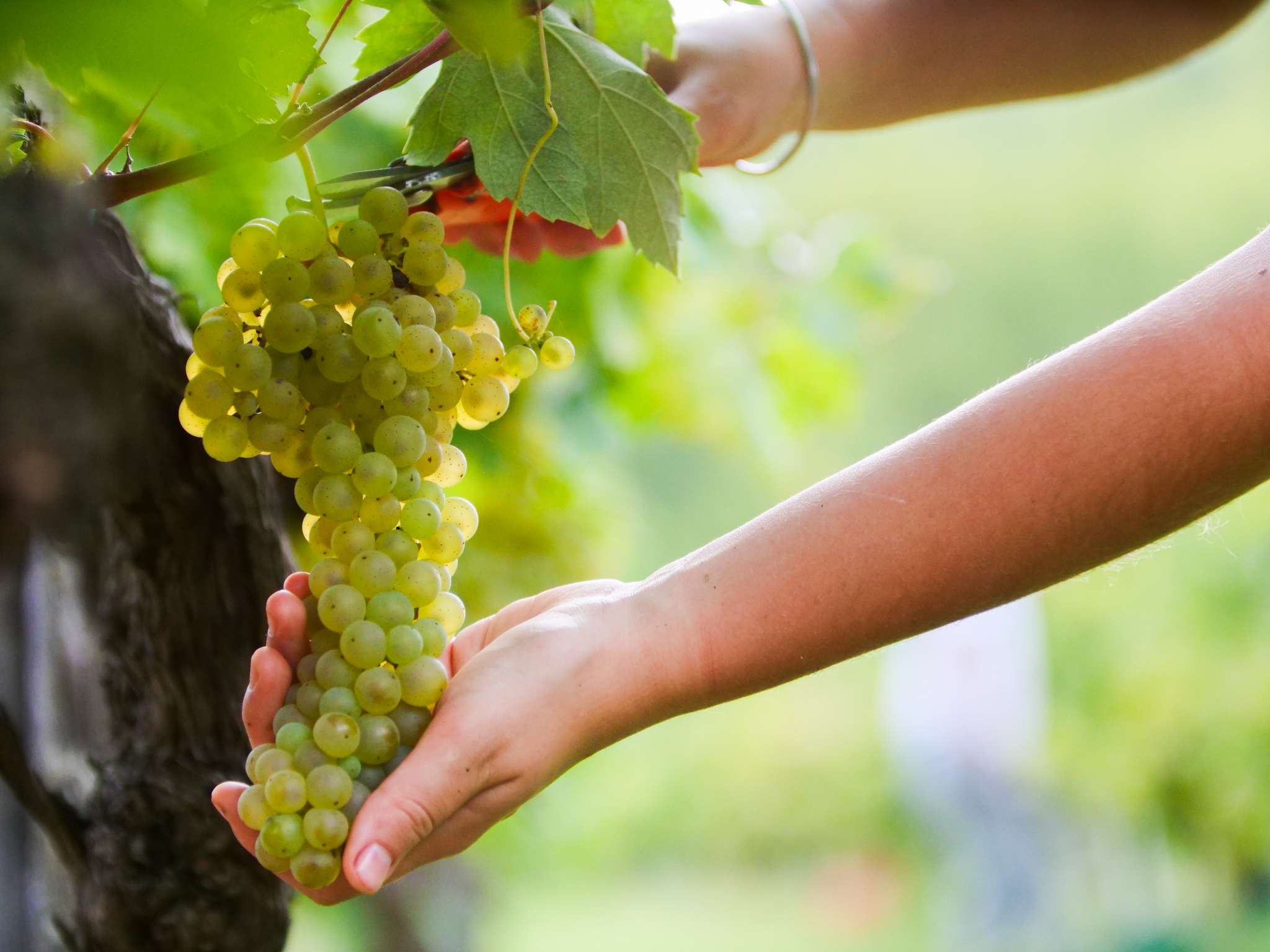 Vin Santo Castello di Brolio
06 November, 2020
At Brolio we of course have a recipe all our own for the production of Vin Santo. Ricasoli pays homage to this traditional Tuscan wine with "an epic interpretation", as the well-known American taster Monica Larner of robertparker.com writes in one of her latest reviews.
The result of vineyards about forty years old, the grapes for the Vin Santo Castello di Brolio – Malvasia with a touch of Trebbiano and Sangiovese – are harvested in early October, in an advanced harvest when a high sugar content can guarantee the long maturation process that this wine has to face. After an extremely careful selection, the best "spare" clusters, with sparse berries, are brought in small, 18 kg crates to the dedicated rooms of our farm, large and well ventilated. Here they are left hanging to dry, a method that has the great advantage of letting the air circulate better and allowing the grapes to dry in a healthier way, compared to the more common drying on racks.
After about three months, the clusters are detached one by one and put in the press without destemming. There follows a short maceration on the skins in steel tanks, after which the must is transferred to the caratelli for fermentation. These small wooden barrels with an elongated shape are filled only to three quarters of their volume to allow the wine to ferment and age at least four years, although we have left the latest vintages there for up to 8 years. This is the time necessary to develop the sweetness and typical aromas that make our Vin Santo so special.