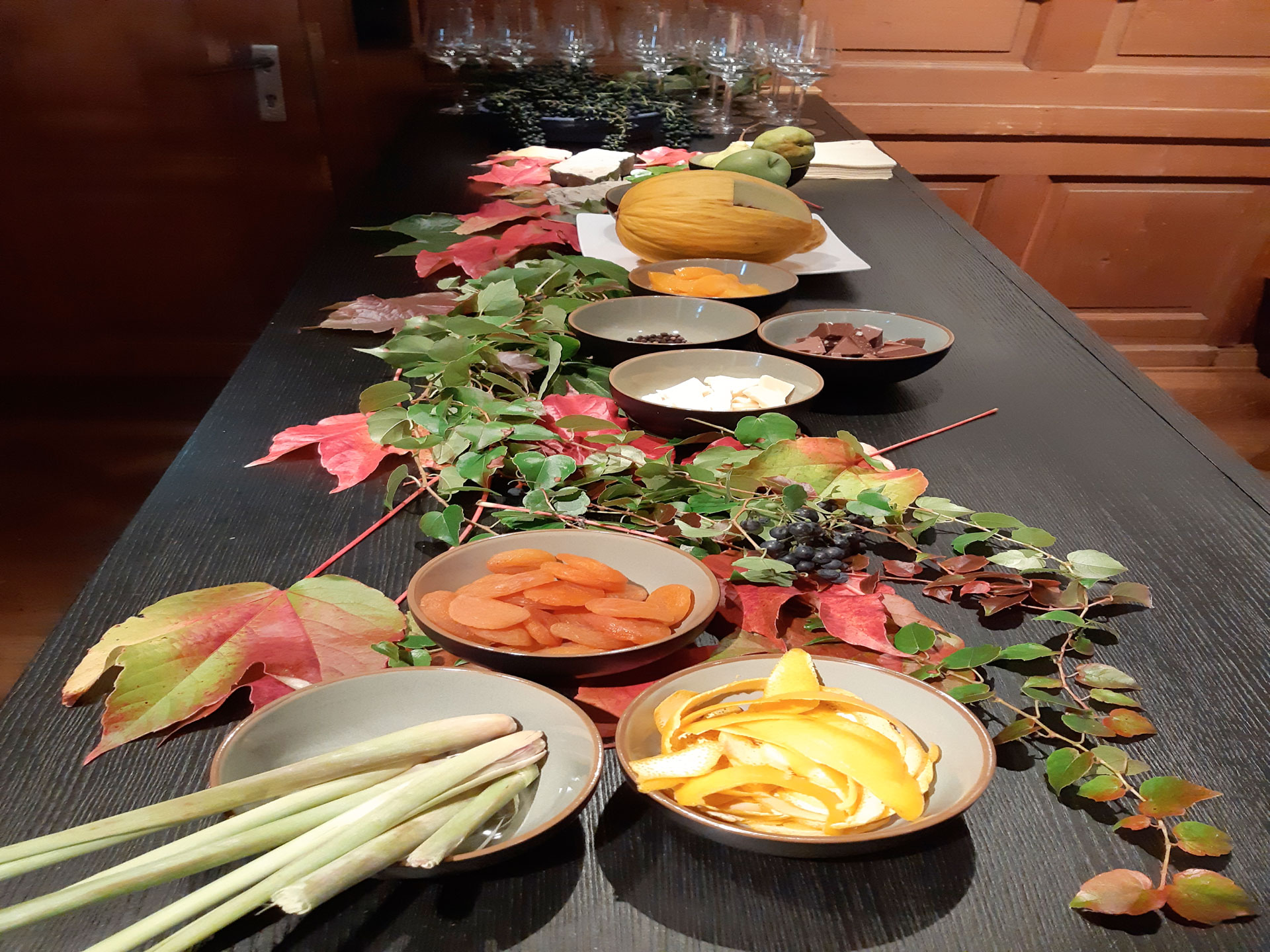 Vineyard Bathing
16 July, 2021
Heidi*s Sensory Travels
Vineyard bathing
Awaken your senses_wine tasting
The Tours offered at Brolio have been enriched with a fascinating novelty: a Sensory Experience, which offers the "classics" of Brolio – a visit to the vineyards, a wine tasting and an opportunity to enjoy the wonderful landscape – but experienced in an extraordinary way by using simple techniques to activate the visitors' senses to the maximum. The visit was conceived together with the Experience Designer called Heidi's Sensory Travels.
With Heidi the walk in the vineyards becomes "Vineyard Bathing", an immersion in the vineyards inspired by the Japanese practice of "Forest Bathing", the art of moving and getting lost in a "green paradise". Participants are advised to proceed very slowly, finding a rhythm more in harmony with nature and to dwell on the experiences of the senses so as to amplify them and connect completely with the nature of the vineyard.
"This kind of experience can decrease stress, improve your mood and have beneficial effects on health," says Heidi. "Numerous research studies attest to the importance of training the senses for health and well-being, but the ways to do it are not so well known or practiced in an increasingly technological society."
Four wines from the Ricasoli range are involved in the tasting and participants are asked to identify the scents present – for example fruit, flowers, spices. This takes place in the form of quizzes as well, and visitors are invited to always feel free to participate or not, but also to allow their senses to prevail over thought.
The visit ends with a lunch at the Osteria di Brolio restaurant: participants who have trained their senses up to that moment will be able to enjoy even more the rich menu and the great wines paired with it.