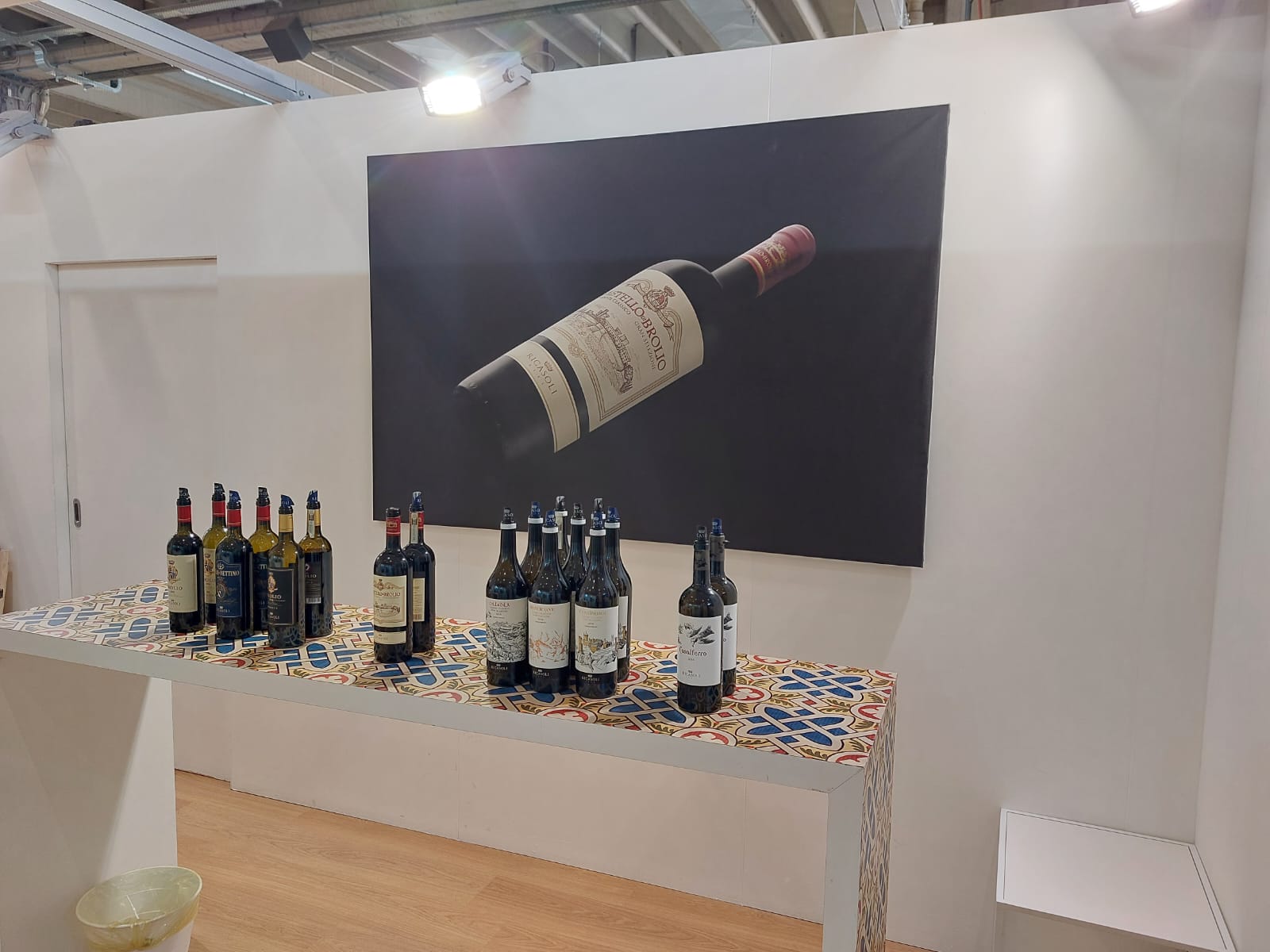 Vinitaly 2022
15 April, 2022
The Verona fair, held between the 10th and 13th of April, has just ended (10-13 April 2022) and following a two-year hiatus, the Ricasoli made its comeback. The overall balance is more than positive.
It was the first major showcase for the Gran Selezione 2019 vintage: the Castello di Brolio and the three Crus, Colledilà, Roncicone, and CeniPrimo were previewed by professionals of the wine sector. After being bottled for a little over two weeks, they already showed extraordinary freshness and elegance. A great vintage, on par with or possibly even greater than that of 2018, which will be available on the market starting in July.
Our Grand Vin Castello di Brolio was also featured in the Chianti Classico event hosted by Daniele Cernilli on Tuesday, April 12th as part of the series "Vinitaly Tasting – The DoctorWine Selection."
The Castello di Brolio, which reached an extraordinary moment in its evolutionary path with the great 2015 vintage, inaugurated our participation at the Verona event with the OperaWine event, a selection by the prestigious US wine magazine, Wine Spectator, of the 130 best wineries in Italy.
For the new Casalferro 2018 as well, this year's Vinitaly was the first major opportunity to be presented publicly. The Merlot in purity, newly conceptualized as the fruit of the property's three most suitable vineyards and with its new, renewed packaging, is currently being launched on the market and has not failed to fill the public with enthusiasm.
Vinitaly 2022 was the first major international fair of the calendar – the Prowein, which usually marks the beginning of the calendar, was postponed until May – and recorded the expected return of major international buyers not only from Europe, but also from Canada and the United States. Asian buyers are still absent due to Covid-related restrictions. "It was great to be able to have a full agenda on our hands again," said Francesco Ricasoli, "and above all to see people in the business whom we had not seen for a long time, as well as to have the opportunity to forge new relationships."
The large Brolio sales team was also happy with this edition of Vinitaly, which had a smaller but more qualified audience, including highly trained and informed final consumers.