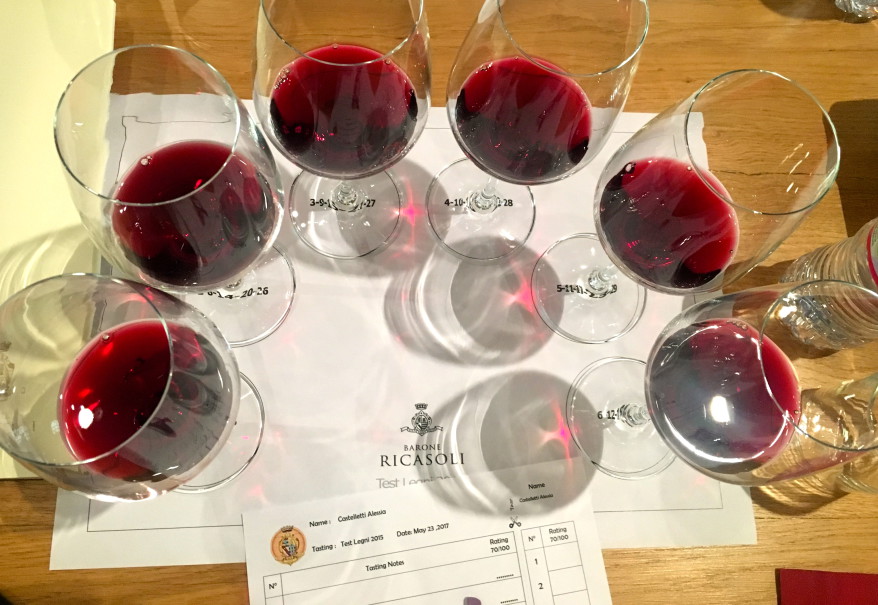 Wood Testing 2015: tasting the barrels
01 June, 2017
On 23 May in one of our tasting rooms, the so-called Wood Testing 2015 was carried out. These trials allow us to choose the best types of wood and toasting for aging our Sangiovese. This is the 9th time we've held this unusual tasting, and each time has led to agreement and approval from participants.
The Testing this year consisted in tasting 29 samples of pure Sangiovese, 2015 vintage, obtained through a 50/50 blend from two vineyards. These are the Ceni Cipressi vineyard, which is located in the area of old riverbeds (steeply sloping, with fine loam soil texture, chalk-poor) and the Colli Gitti vineyard, in the Alberese area (skeletal soil, clayey-loam, chalk-rich).
Grapes from the two vineyards were harvested then fermented separately, then at the beginning of December 2015, blended and transferred to barrels.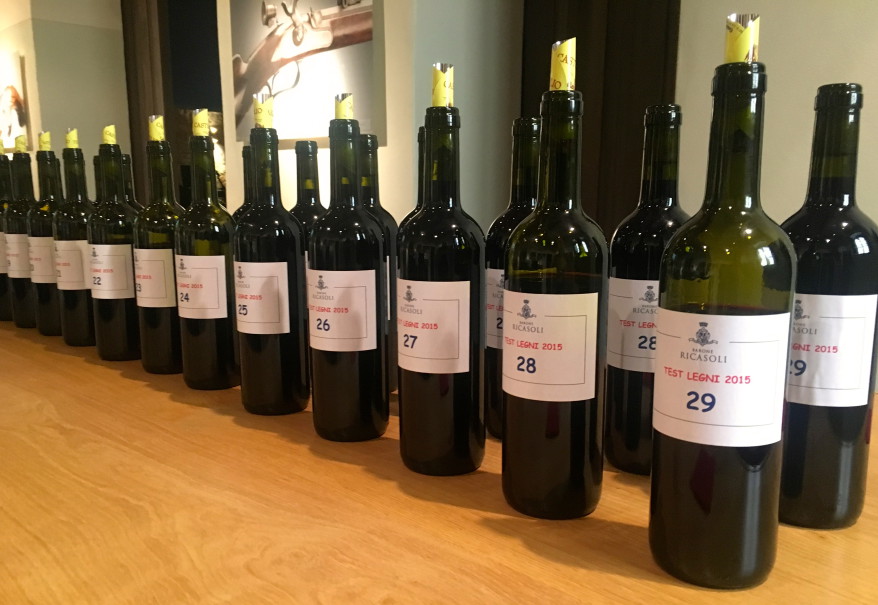 After two months, the wine was racked for the first time and then returned to its barrels. After an additional thirteen months, the wine was again racked and returned to its own barrels.
Of the 29 samples tasted, fourteen were aged in 225 liter casks, eleven in 500 liter barrels and three in 700 liter barrels. There was also the Blend sample, which represented the mix of all the wood types used in the tasting.
The experts invited to participate blind-tasted the samples, in absolute independence, each at their own pace and noting down their impressions on the forms given them at the arrival. They then returned only the part relative to the points awarded, which will be evaluated and assessed by the laboratory to compare them to the data of each sample.
As we await the results of this laboratory study, we can already confirm that it was a tasting for palates and taste buds accustomed to sensing the most delicate differences. But it was especially a window of time providing a glimpse of the types of wood and of how much the ways of making and appreciating wine have changed over time.