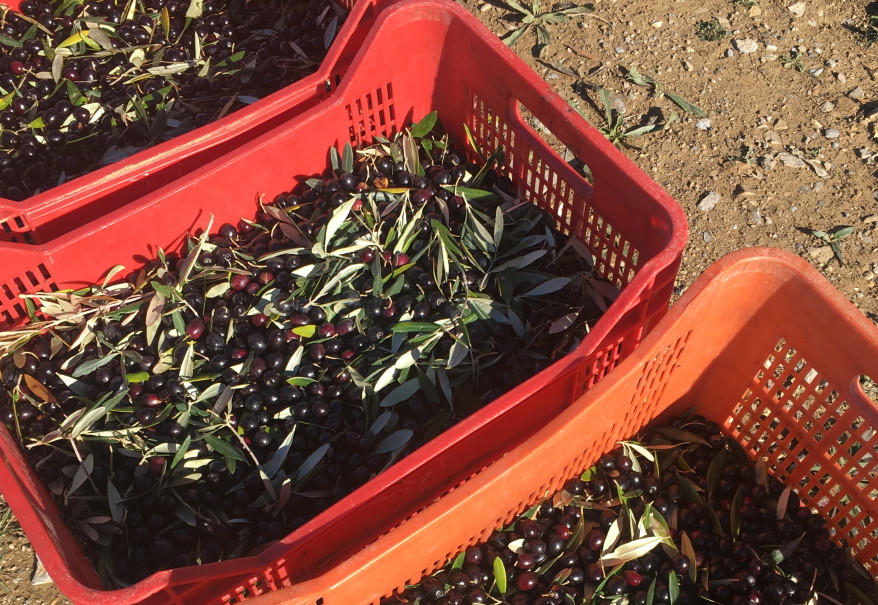 This year's olive oil has arrived
09 November, 2017
It's a moment we all look forward to every year: new olive oil and savoring it on bread for the first time this season!
It's a ritual with the flavor of autumn, propitiatory towards a season that envelops us and bids us to spend some time at home in front of a fireplace with the scents of relaxing Sundays and rainy days all around. This is what we've become accustomed to and how we imagine each year's oil arriving.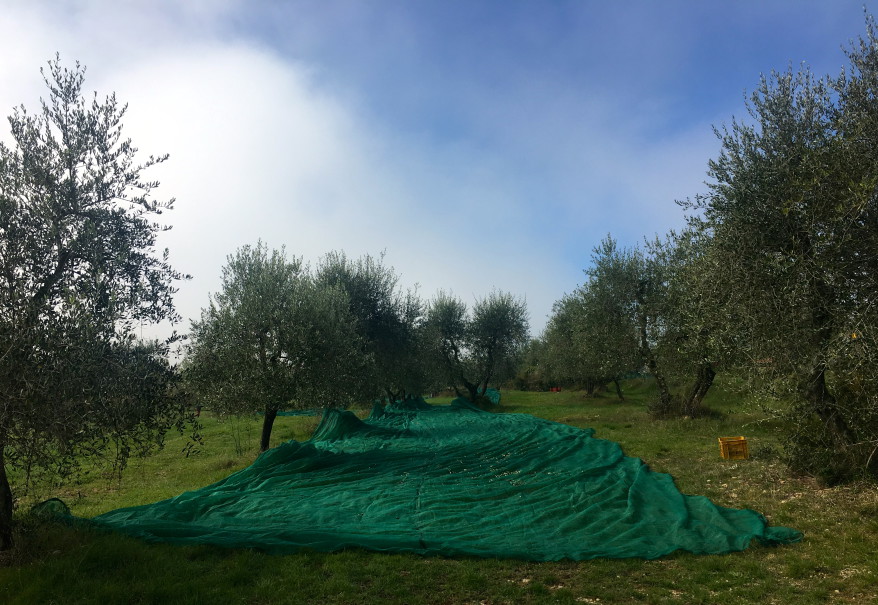 This year, the serious drought had made us fear the worst even for the olives. However, since the beginning of October comforting information has been arriving from the oil producers' association, the Consorzio Olio DOP Chianti Classico, even if each grower's situation is different:
 (…) although the olives do not seem particularly ripe based on their color, they have a low dynamometric resistance when the drupes are detached, which leads us to believe (with reasonable certainty!) that they could fall earlier than foreseen. The climatic stress the olives have suffered has without doubt accelerated the processes of physiological ripening compared to the technological ripening of the fruit. So our advice is to begin harvesting this year's olives as soon as possible! As always, this is a general recommendation only, serving as an invitation to confirm the situation in each associate's own firm. Those whose olive trees are surrounded by grass should in our opinion begin harvesting earlier than the growers who instead turn the earth around the plants. These latter may even have tilled the earth more than once this year during the summer (excellent choice!). The initial news we have about yields from the olives in our territory are comforting for early October: around 11-12%! (…)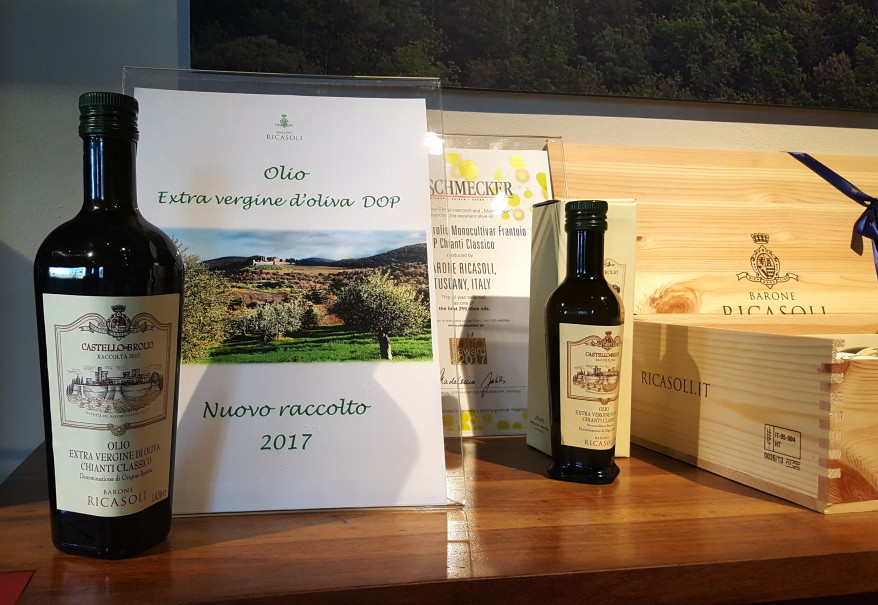 Our two 2017 extra virgin Chianti Classico DOP olive oils, the Castello di Brolio Monocultivar Frantoio and the Castello di Brolio Classico, are both available at our Wine Shop.
We look forward to sharing them with you!