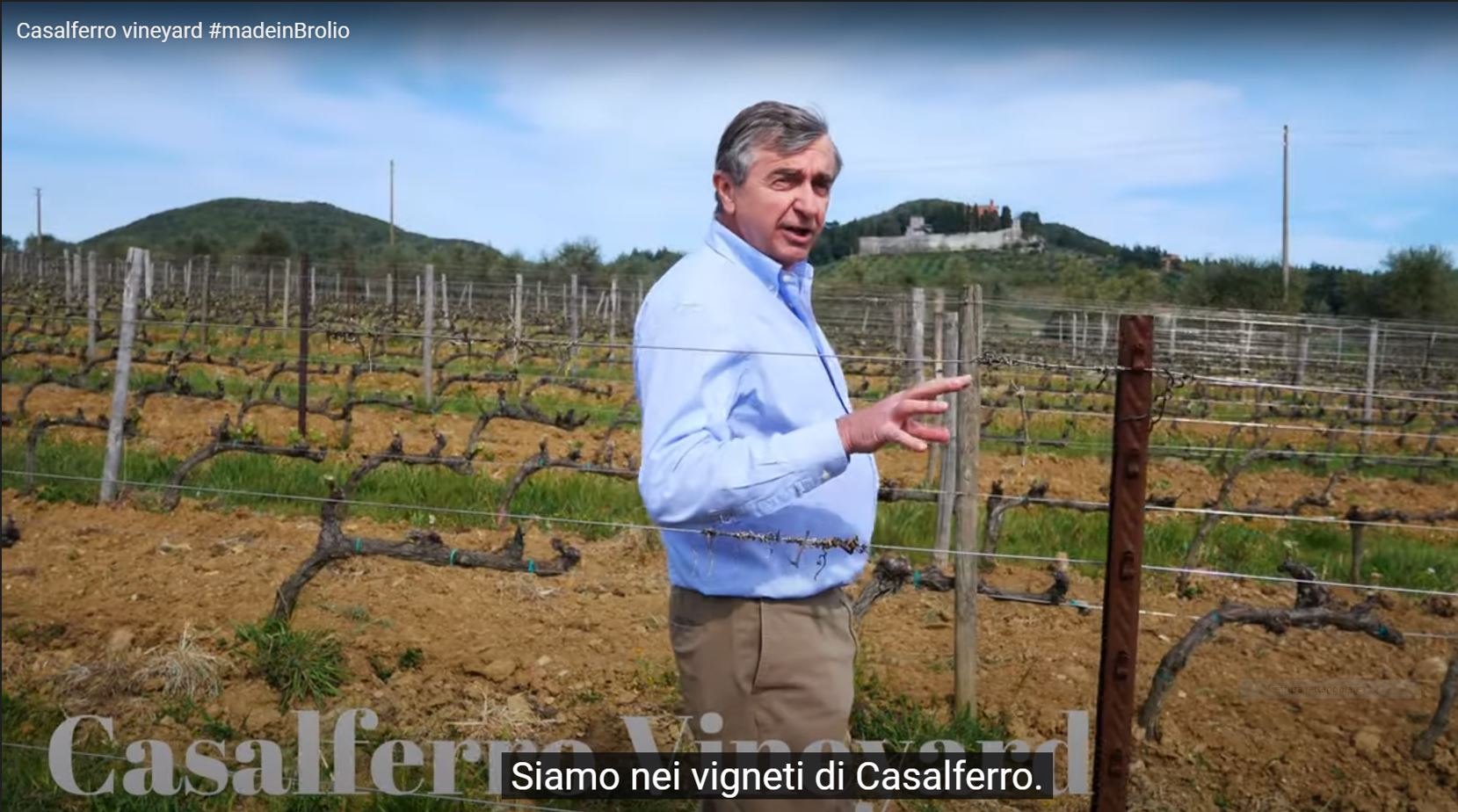 2019 Casalferro welcomes spring
24 March, 2023
A great wine, intense and elegant, with a full body and silky tannins: this is how the new 2019 Casalferro vintage, which, after a year of aging in the winery's cellars, presents itself and lends another chapter on Brolio's Merlot. This Merlot is born at significant altitudes, from 400 to 500 meters [0.2 – 0.3 miles], by three different vineyards that have their roots in very different soils: alberese and sandstone in different variations but still poor in organic substances. These soils give birth to grapes typical of the Brolio region, which contain a definitive freshness and beautiful acidity as part of their DNA. Francesco Ricasoli explains it well: "The varietal characteristics of Merlot are paired with the Brolio terroir and from this comes a wine of intense elegance, with an important makeup so typical of our land that it binds with and provides vigor to the softness of the grape variety." Elegance in a glass that is showcased by the label, inspired by Ricasoli's ancient family tree and featuring a bird of prey flying around a flowering shoot of a cherry tree.
As for the vintage, 2019 occurred normally, starting from veraison in early August, and then continuing until the harvest, where a selection of healthy, homogeneously ripened clusters were gathered around mid-September.
Casalferro is an important name: it is that of the wine that in 1993 marked the beginning of the winery's new course envisioned by Francesco Ricasoli and which helped to certify its membership in the elite of Italian oenology. And it is also the name of a vineyard parcel that, together with Vigna Sodacci and Pecchierino, succeeded in defining the complex and elegant Brolio Merlot. In all, 13 hectares [32 acres] were identified by the rigorous study carried out for years by the winery in order to map the winemaking potential of the large property based on the specificities of soils, altitudes, and microclimates.